carnel 34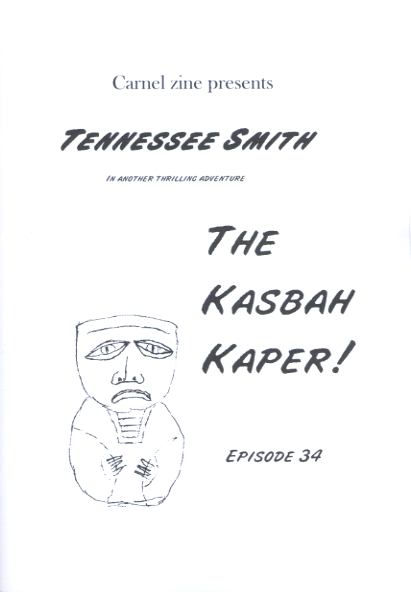 You can read a PDF sample version of this issue. The sample has the covers, contents page and a selection of pages from the articles.
This issue presents two scenarios that are meant to be played in a single hour. It is a tricky concept but these two do seem to work and they can of course be expanded out to provide a more normal 3-4 hour session.
Contents
Editorial: More Imagination Please

In worlds of our imagination are we trapped by the tropes of our genre?

Tennessee Smith and the Kasbah Kaper

Our hero Tennessee Smith takes on the Nazis in a mad car chase through the Casbah.

Survivors

A strange creature lurches from the woods and one village is changed forever.

Fragments: Lofthaven

The start of a new series that

2006 In Review

A lexicon and glossary of the extensive and often ludicrous jargon that has sprung up around MMORPGs.

Monkey's Place

A quick run through the best and most disappointing recent purchases.
Enough! You've convinced me how do I get hold of an issue?
Print Runs
First run (03/12/2006): Unknown number of issues for Dragonmeet
Two unstapled Ashcans
Second run (11/05/2007): 15 issues
Third run (01/12/2007): 7 issues (Misprinted font on cover)